People That Support, Motivate, and Educate Youth
Organizations That Support, Motivate, and Educate Youth
• Artists for Humanity

• Do Something

• Girls for a Change

• Girl's Inc.

• G.E.M.S and Jewels Empowerment Group for Girls

• Inspired Girls

• Kids Are Heroes

• The Network for Teaching Entrepreneurship (NFTE)

• Youth Venture

• Reel Grrls

–

Reel Grrls empowers young women from diverse communities to realize their power, talent and influence through media production.
Sites For Young Entrepreneurs
Sites For Young Social Entrepreneurs
Book Sites for Youth & Young Adults
Educational Products for Children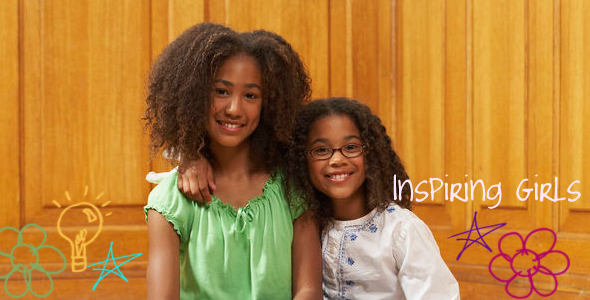 Here are links, resources and media picks that are about motivating and empowering girls to become intelligent, confident women.


Sites & Organizations Inspiring Girls
Women Who Empower Girls
Video: Media Impact on Young Girls – Interview with Shaun Robinson
Correspondent for "Access Hollywood" Shaun Robinson is passionate about inspiring young girls and wrote the book 'Exactly As I Am' to address issues that affect them. Watch this interview she did about her 'Exactly As I Am' philosophy. (From BraveHeartWomenTV).

Video: "Exactly As I Am" video by Shaun Robinson –
Teen & Tween Girls Talk About Being Confident