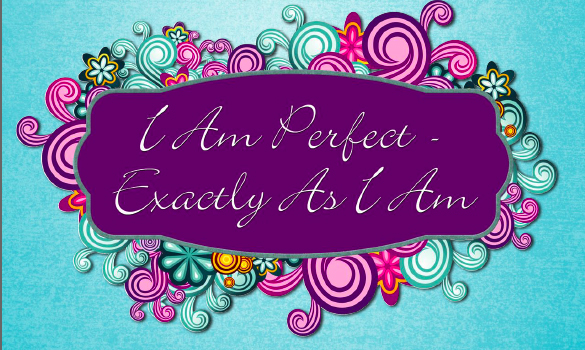 (Note: On the Wind & Wings Blog we highlight outside events, organizations and resources that might be of interest to parents, educators and youth supporters. If you have an event that might be of interest, please contact us via this form.)
Here's an event aimed at inspiring young women, sponsored by In A Perfect World and Shaun Robinson. Click here to view the event's sponsorship document and email info@iapw.org to get involved:
On Friday, August 6th, 2010, In a Perfect World and Shaun Robinson present the first annual "I AM PERFECT – EXACTLY AS I AM" event, sponsored by Dove ®. The informal brunch, hosted by Shaun Robinson and Manuela Testolini, will celebrate a notable group of exceptional teenage girls and help reach a collaborative mission to empower children and youth to become compassionate, socially conscious and responsible leaders.
Special invited celebrity friends Niecy Nash, Monique Coleman, Vanessa Simmons, Pauletta Washington, and Garcelle Beauvais, who is featured in Robinson's book titled "Exactly As I Am," will donate their time to this extraordinary event. All will share candid advice to teenage girls on what it takes to believe in themselves, others will share excerpts from "Exactly as I Am," as well as personal life experiences and stories.

"I wanted to bring together a group of girls to experience a wonderfully inspiring day of beauty and empowerment – to help each one of them know how unique and special they are. Having women that these girls look up to, come and share in this day with them, is the sweetest icing on the cake and we all are so grateful," says Author and Access Hollywood host Shaun Robinson.
In a Perfect World youth ambassadors will also discuss their community service projects and what it means to give back. All youth participants will organize and assemble a back to school backpack drive, to benefit a Los Angeles classroom in need.
Manuela Testolini, founder of In a Perfect World says, "I am incredibly inspired to see this amazing group of women come together, to empower and inspire teen girls for what will be a once in a lifetime experience.
The day's events will also include Girls Inc., a group of disadvantaged teenage girls from the Los Angeles area, who will be treated to a once in a lifetime makeover by celebrity hair, make-up and fashion stylists.
"I AM PERFECT – EXACTLY AS I AM" will begin at 10am at the SLS Hotel, located at 465 S. La Cienega Blvd, Beverly Hills, Ca. Other proud sponsors include Babakul, Altru by Gamillah and The Rex Agency.
About In A Perfect World
In a Perfect World empowers children and youth to become compassionate, socially-conscious, and responsible leaders. It is our vision to provide children the opportunity to express themselves artistically about their needs, dreams, and issues that impact their lives, as well as supporting community-based organizations that implement innovative strategies and programs designed to (a) address community needs and issues, and (b) develop and recognize leadership in children and youth consistent with our mission. For more information please visit www.inaperfectworld.org
About Exactly As I Am
Entertainment reporter and author Shaun Robinson has spoken candidly both on camera and behind the scenes with countless celebrities. Consequently, she has received hundreds of emails and letters from girls across the country asking how they can be more like their favorite stars. But the truth is, these actors, singers, athletes, and media and political figures are remarkably similar to teenage girls in essential ways: They all still struggle with issues of self-esteem and body image and doubt, and they all, at some point, have compared themselves with their peers and felt they came up short. In Exactly As I Am, Robinson shares both the honest comments she's heard from young women and the heartfelt and encouraging advice she's been in the rare position to glean from today's most notable women. The result is a book that will inspire girls to find their inner strength, grow confident, and believe in themselves.
Media Contact:
Cecy Galvan
Bleu Entertainment PR
(310) 497-5177